The SimSym Amplifier
( Simulated Symmetry )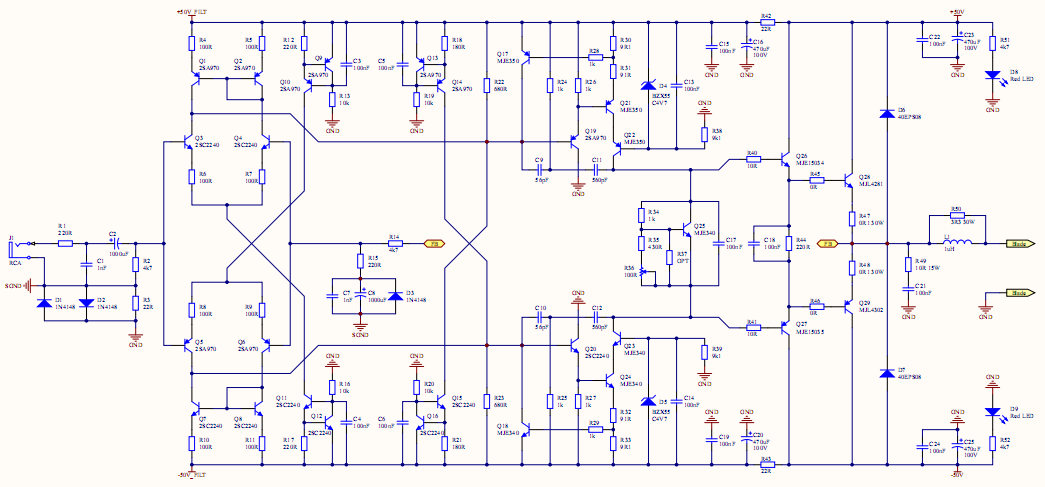 Specifications
| | |
| --- | --- |
| Gain | 27 dB |
| Input Impedance | 4.7 kohm |
| DC Offset | < 20 mV |
| Output Power (8 ohm load) | 100 W |
| Output Power (4 ohm load) | 150 W |
| Power Supply Rail Voltages | +- 50 V |
| PCB Layers | 6 |
| PCB Copper Thickness | 70 um |
| PCB Plating | ENIG |
Notes
R34 and R35 needs some minor adjustments because the maximum quiescent current that can be set is about 30 mA.
Price & Availability
The price is for one pcb, no components is included. Having trouble finding the right components? Send an email and I might be able to help you.
| | |
| --- | --- |
| Price: | $ 50 US / card |
| Availability: | 8 pcs |
For more information send an email to: info@diyprojects.se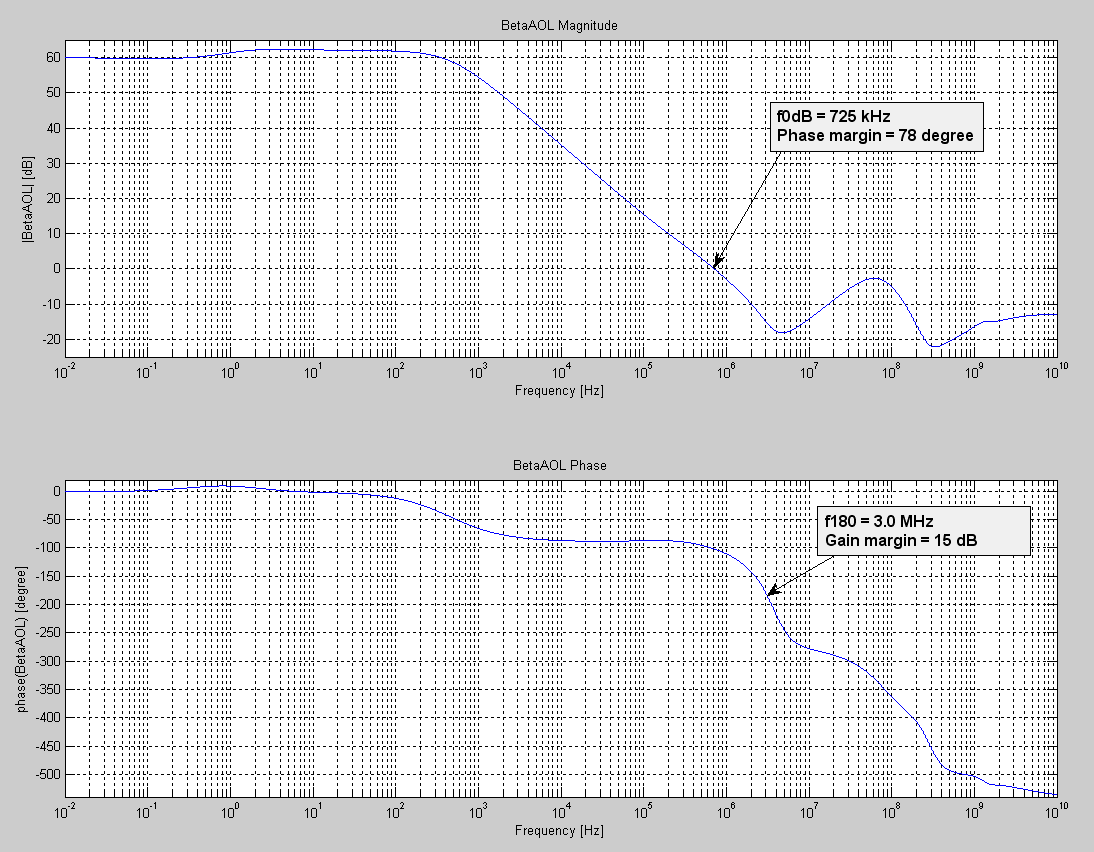 ____________________________________________________________________________________________________________________
Contact: info@diyprojects.se